Fairborn High School Class of 1971
NEW INFO on the What's New tab.
---
Happy Passover! It begins evening of April 19 and ends the evening of April 27.
---
Happy Easter! April 21st.
---
Mark Your Calendar!
Thursday, May 2nd at 6:00 PM.
Join us!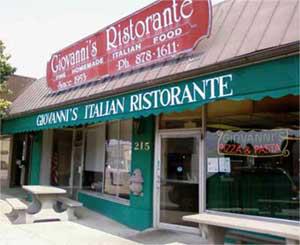 ---
Reunion Committee Meeting in June
June 22: 50th Reunion Committee Meeting at Denise Derge's (address found here. Mid afternoon Time TBA) Anyone interested in sharing ideas for the 50th Reunion is welcome. You do NOT have to commit to working on the Reunion although that would be nice. We are just developing ideas and doing research at this point. We can do more with more people.
---
Do you want to DONATE to the 50th Reunion? With extra funds we can KNOCK THIS OUT OF THE PARK with decorations, prizes and the party itself. Donation information HERE!
---
Welcome to the Official Site of the Fairborn High School Class of 1971!!!!
To protect our classmates and guests, you must set up a profile, which is as easy as A B C. To gain access to all the features of this website, you register and create your own personal password. It's easy, free and secure. Find your name under Flyer Profiles at the top of the page, click on your name and follow the prompts!
Guests from other years, please use the Contact Us form to request access. Include your name (ladies, add your maiden name) and your class year.
You may also get more information about other functions of the site on the link "How to Use This Site ". Terms of Use are found here.
---
161,495 Exact number of visits to our Home Page since we went live Nov 2, 2009. Each person is counted only once per 24-hour period. Thank you for supporting our Class of 71 website, not only financially, but keeping our website easy to find on Google. If former schoolmates want to find us, they can!