Fairborn High School Class of 1971
Check daily or frequently for new posts on the What's New tab.
---
Be Thankful!
---
Thank you to all our classmates and guests who have served in the US Armed Forces.
Mark Anthony Air Force
Dean Bair Air Force 1971-1994
Greg Begley US Navy
Justin Blankenship In Memory US National Guard
Stephen Bolduc USAF
James Bowen U.S. Navy 1973-1993
Camille Brown US Army
Arthur (Art) Brownlee USAF
Jack Brumitt Army
Kevin Burke US Army
Norma Callison (Taylor) Army 1973-1976
Steve Cantrill United States Navy
Bill Carey US Navy
Jack Catlin USAF
Ross Childers us army
Christine Cole (Hernandez) Air Force
Larry DeBoard USAF 7/5/1971 to 7/5/75
David Deleranko U.S. Army and U.S. Air Force
Paul Denton ARMY
Tom Donthnier USAF SAC, 380 Bomb Wing
John Fortune Air Force
Steve Fowler United States Air Force
Tim Fox Air Force
Alan George US Navy
Stephen Gillenwater Navy
Randy Gilliam USAF(April 20th 1972 Till March 1979)
Mike Graham USAF
Mark Grooms USAF
Ralph Hansford US Army
Tim Hart USAF
Diana J. Hauver (Wharton) US Air Force
Michael Howard Army
Doug Jackson Army
Howard Keller Army 1971-2000 (Infantry, Quartermaster)
Barbara Koon (Johnson) USAF
Tom Kosina Army
Terry Long In Memory U.S. Army
Paul Martin Army and Navy
Jack McConnell United States Marine Corps 1971-1992
Gary Meyer Air Force
Mike Minnehan USMC
David Mitchell USAF
Michael Morris Air Force
David Niebes US Air Force, 1976-1987
Kent Oberschlake Army
John Pettit US Navy
Mark Phillips US Army
Tom Preston Army
Bob Richardson United States Marine Corps (Nov. 72 - Jun. 99)
Don Richardson Army
Dianna Vetter USAF
Oliver Williams Air Force
Steve Williams US Army
Eric Zeid U S Army
Mark Zeid U.S. Marine Corps
Guest Members
Bob Carter (Class Of 1972) Navy (Retired in 1992 after 20 yrs.
Bill Chrisman (Class Of 1970) USAF
Frank Creech (Class Of 1970) United States Marine Corps
Robert W. Freniere US Army six years -- US Air Force 30 years
Mark Meyer U.S. Air Force
Michael VanDyke Army
---
December Christmas Party at the Morgan's, Friday, December 8 at 6:00 P.M. More info in December Newsletter. Potluck. Map will be in Newsletter.
ALL are welcome!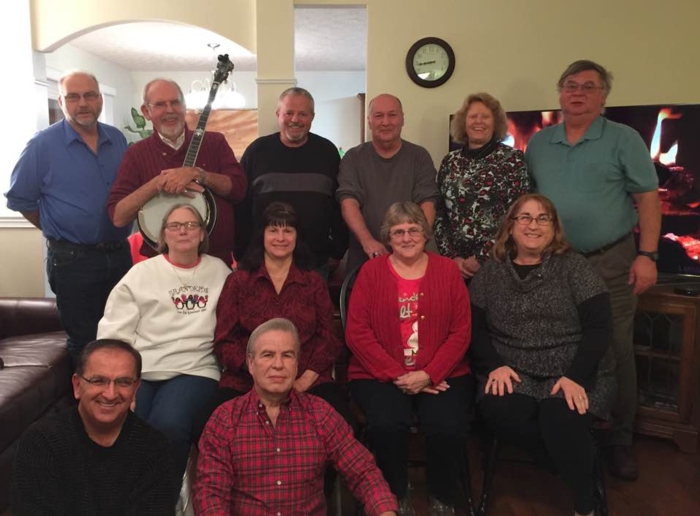 The gang we had in 2016. Over the last seven years we have had around 30-35 people attend (not all at once). It's been a good time and enjoyable for all. We hope you can attend!
---
Welcome to the Official Site of the Fairborn High School Class of 1971!!!!
To protect our classmates and guests, you must set up a profile, which is as easy as A B C. To gain access to all the features of this website, you register and create your own personal password. It's easy, free and secure. Find your name under Flyer Profiles at the top of the page, click on your name and follow the prompts!
Guests from other years, please use the Contact Us form to request access. Include your name (ladies, add your maiden name) and your class year.
You may also get more information about other functions of the site on the link "How to Use This Site ". Terms of Use are found here.
---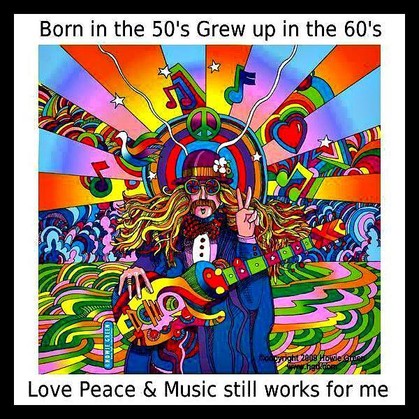 BILLBOARD TOP 100 OF 1971
These songs are taken from the Billboard Top 100 of 1971. If you see any "missing" videos, or anything else, as I did not listen to all of them, please let me know. If there's a song you think I should add, let me know that too. In the meantime let your mind take you back and enjoy
---
133,016 Exact number of visits to our Home Page since we went live Nov 2, 2009. Each person is counted only once per 24-hour period. Thank you for supporting our Class of 71 website, not only financially, but keeping our website easy to find on Google. If former schoolmates want to find us, they can!