Announcement!
Becky Coyle (Boggs) has offered to set up a Zoom meeting online. It will be Tuesday, February 2nd at 6:00 EST.
If you are interested in helping with the reunion, please send her a private message with your email.
---
In honor of Mr. Robert McMillan's 86th birthday on December 18th, several alumni came together to sing "Old Irish Blessing" (Denes Agay). This was put together by Ross Martin, Baker Class of 1982. The video can be found here.
---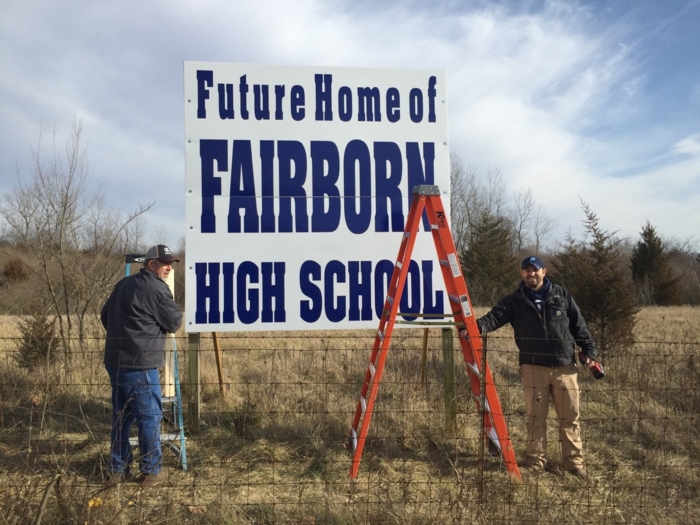 ---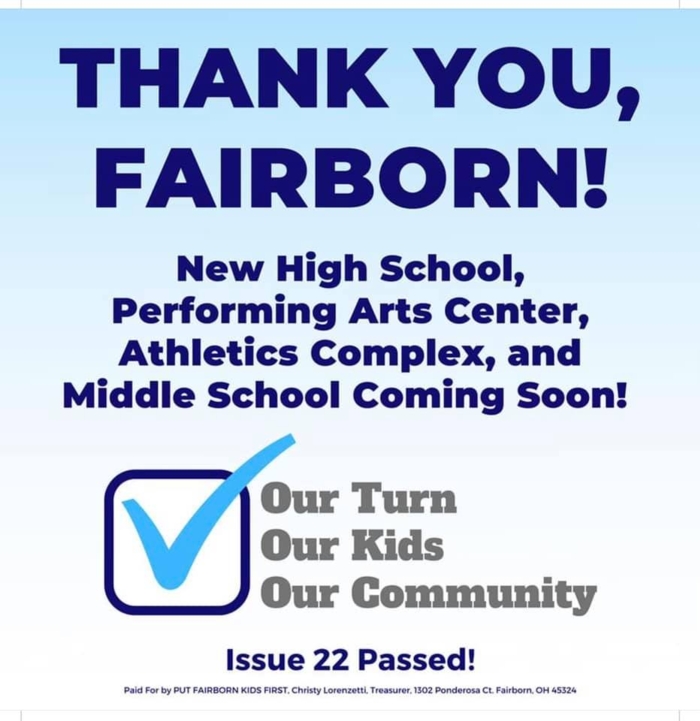 The citizens of Fairborn have voted to build a new high school.
Here's hoping we can have our 50th Reunion so we can see ours one last time.
---
50th Reunion: Save The Dates!
August 27-29, 2021
---
Friday Night: Choose one, two or all.
5:00 PM School Tour with Pat (Skeeter) McCoart.
7:00 PM Home football game versus Tecumseh (we think). Class will buy tickets.
And/or
6:00 PM and later. Gathering at T. J. Chumps. 100 East Dayton-Yellow Springs Road.
Party Room and Outside Area. Everyone on their own. Come after the football game.
---
Saturday Night:
Beavercreek Golf Club 2800 New Germany Trebein Rd, Beavercreek, OH 45431
6:00 PM Buffet and Dancing, Prizes and General Mischief!
PLEASE! Casual is just fine at this venue. Patio open.
Cash Bar. Cost TBD.
---
Sunday:
Committee working on a brunch. TBD. On your own.
There are other things TBD, but that will come later.
---
New Feature!
The top left tab is marked CALENDAR. This is where you can find Giovanni's events, reunion committee meetings, and eventually due dates for the reunion. This calendar is tied to Denise's Google calendar so she must add events. If you want something added, just drop her a line. Check back often and you will never miss anything.
---
Welcome to the Official Site of the Fairborn High School Class of 1971!
To protect our classmates and guests, you must set up a profile, which is as easy as A B C. To gain access to all the features of this website, you register and create your own personal password. It's easy, free and secure. Find your name under Flyer Profiles at the top of the page, click on your name and follow the prompts!
Guests from other years, please use the Contact Us form to request access. Include your name (ladies, add your maiden name) and your class year.
You may also get more information about other functions of the site on the link "How to Use This Site ". Terms of Use are found here.
---
193,118 Exact number of visits to our Home Page since we went live Nov 2, 2009. Each person is counted only once per 24-hour period. Thank you for supporting our Class of 71 website, not only financially, but keeping our website easy to find on Google. If former schoolmates want to find us, they can!