Fairborn High School Class of 1971
---
Welcome Spring!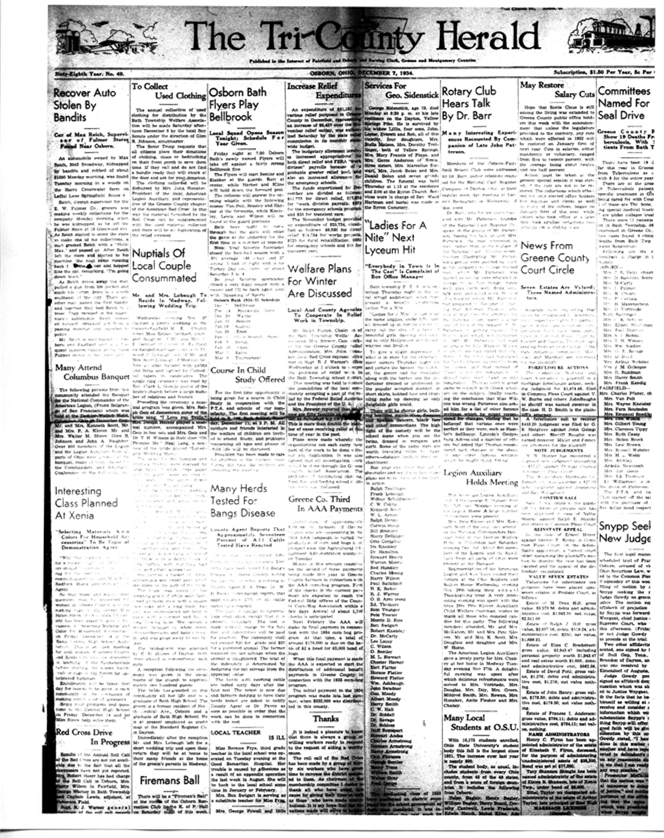 ---
Saturday, January 14th the 1969-1970 Basketball Team was inducted into the Fairborn High School Athletic Hall of Fame. Here is a picture and there will be more. I hope we have enough for a special album.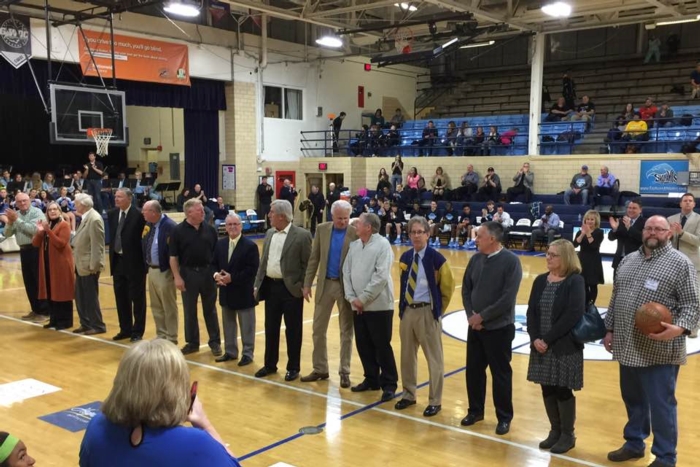 Left to Right: Ed McLoud, a woman from Park Hills that none of us knew, Fred Buschemeyer, Jr., Jeff Taylor, Doug Schivley, Kirk Minteer, Skeeter McCoart, Brent Cartwright, Dennis Graham talking to Steve Greene, Daryl Douple, Mike Brown, and two of Jake Brummett's children.
---
Save the Dates!
Thurdsay, April 20th 12:30 PM at Giovanni's
Thursday, May 18th 12:30 PM at Giovanni's
More gatherings may be added. Check in regularly!
---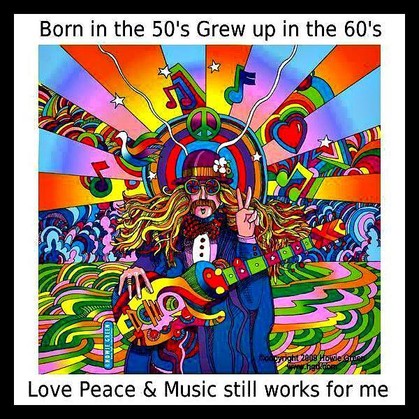 BILLBOARD TOP 100 OF 1971
These songs are taken from the Billboard Top 100 of 1971. If you see any "missing" videos, or anything else, as I did not listen to all of them, please let me know. If there's a song you think I should add, let me know that too. In the meantime let your mind take you back and enjoy
---
Welcome to the Official Site of the Fairborn High School Class of 1971!!!!
To protect our classmates and guests, you must set up a profile, which is as easy as A B C. To gain access to all the features of this website, you register and create your own personal password. It's easy, free and secure. Find your name under Flyer Profiles at the top of the page, click on your name and follow the prompts!
Guests from other years, please use the Contact Us form to request access. Include your name (ladies, add your maiden name) and your class year.
You may also get more information about other functions of the site on the link "How to Use This Site ". Terms of Use are found here.
---
119,396 Exact number of visits to our Home Page since we went live Nov 2, 2009. Each person is counted only once per 24-hour period. Thank you for supporting our Class of 71 website, not only financially, but keeping our website easy to find on Google. If former schoolmates want to find us, they can!