Official Obituary:
ADAMS, Sharon K. 60 years old of Fairborn, Ohio was called home to be with our Lord on December 23rd, 2013 after a brief battle with cancer. Sharon was born September 23rd, 1953 to Randolph Adams and Mary (DeBusk) Adams Parry. She was a lifelong resident of Fairborn, Ohio and a graduate of Fairborn High class of 1971. Sharon loved to travel and loved activities with family and friends. She was preceded in death by her father Randolph Adams and her mother Mary N. (DeBusk) Parry and her stepfather Russell D. (Dean) Parry. She is survived by her two brothers John (Marie) Parry and Rick (Andria) Parry along with nephews and nieces John Michael "Mike" Parry, Joshua (Ashley) Parry, Chandra Parry and Rebecca Parry, one great niece and two great nephews Andrew, Julianna and Jayson. Sharon was a member of Pleasant Grove Missionary Church and had been a member of the choir. She also volunteered with the youth quiz team and was a teacher with AWANA. Visitation will be Saturday September 20th at 12:30 followed by a memorial service at 1:00 pm at Pleasant Grove Missionary Church, 491 W. Hyde Road, Yellow Springs, OH. 45387. I
From Sharon's family:
For those who do not know yet, we are sorry that we have not contacted you personally; we are still trying to find all Sharon's friends' names/contact info. Sharon lost her battle with cancer on December 23 shortly after 4am. She is being cremated and we will be having a memorial and celebration of life party about the end of June. We will keep her status updated with details of the party. Everyone is invited and we ask that you bring your favorite "Sharon" story. If you have any good pics that we can include in a slideshow, please message them to Chandra Parry. thank you. (Editor's note: Chandra Parry is on Facebook).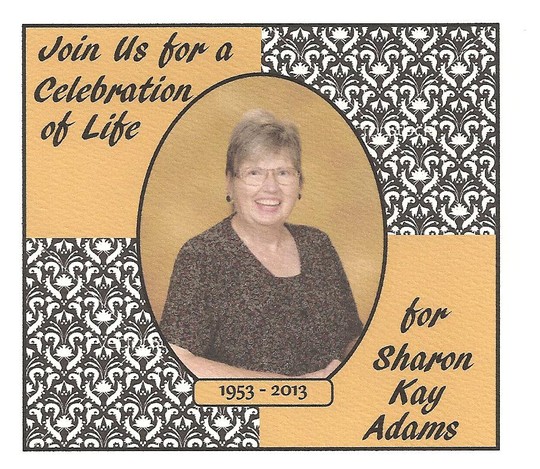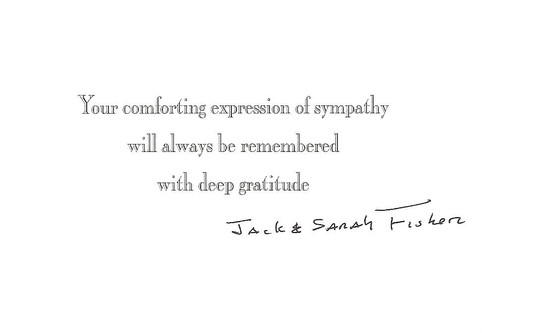 4