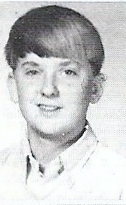 FELTON, Douglas S.
Doug, age 60, passed away unexpectedly at home in Williamson, NY on or prior to January 2, 2014. Doug previously resided in Fairborn and Dayton, OH. He is predeceased by his parents Victor L. Felton and Joan (Ireland) Felton. He is survived by his brother Steven C. Felton and family; Nichole Acierno, whom Doug regarded as a daughter; cousins James M. Felton, Mark Felton, William R. Kemper Jr., Bruce C. Kemper, Richard Kull, Nancy (Kull) Kusserow, John Kull and their families; and many friends.
He graduated from Fairborn High School, attended Wright State University, and retired from a 35-year career as an engineer with Xerox. He was active in the Pultneyville Yacht Club and the North American XJ Association. Doug enjoyed many things including making and collecting wines, fishing, building Jeep Cherokees for off-highway use, maintaining his cars and boats, and helping others with their boats. Doug will be remembered for his sense of humor and he will be missed.
A remembrance celebration will be held Feberuary 22, 2014 at the SPAGHETTI WAREHOUSE, 36 W. Fifth St. Dayton, OH from approximately 5:30 PM to… Space is limited, so please reply to stevefelton.70@gmail.com if you will attend to ensure that I can accommodate everyone.