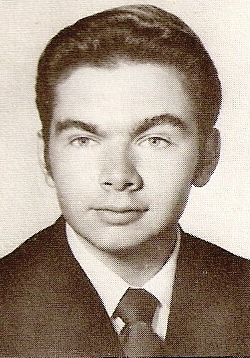 THOMAS (TOM) GUY PIDCOCK
Thomas (Tom) Guy Pidcock, 61, of Fairborn, OH, passed away Tuesday, December 2, 2014, at the Ohio State University Wexner Medical Center, Columbus, OH. He was born September 27, 1953, in Springfield, OH, the son of the late James Howard and Anna Grace Adams Pidcock.

He is survived by his two aunts, Pat (Randy) Denny of New Marshfield, OH; and Jan Ennis of Nelsonville, OH; and many cousins. Tom's love of music was reflected as a steel guitar player for Doyle Holly and as a backup player for Barbara Mandrell and other country musicians.

VISITATION: Sunday, December 7, 2014, 3:00 p.m.-6:00 p.m.
SERVICE: Monday, December 8, 2014, 1:00 p.m.
Souers-Cardaras Funeral Home
46 Fayette Street
Nelsonville, OH 45764
(740) 753-1989

INTERMENT: New Marshfield Cemetery
Athens, OH 45701
Condolences: www.cardaras.com.
Cardaras Funeral Homes
www.cardaras.com